Check out all the cool jeep stuff available from ARIES AUTOMOTIVE

---
Got a Jeep?
We Got You Covered
Check out the security cover / tonneau cover From ARIES
/ Lightweight aluminum build
Hardened T6 aluminum construction allows the lid to be strong, rust-free and lightweight and keeps valuables safe from the elements
/ Secure, integrated storage
The six-panel enclosure bolts directly into the bed of the Jeep and creates a spacious, key-operated storage area that works independently of the rear door
/ Versatile design
Tie-down anchors and a weight capacity of 75 lbs. allow items to be stored on top, and the lid can be flipped up and converted into a usable surface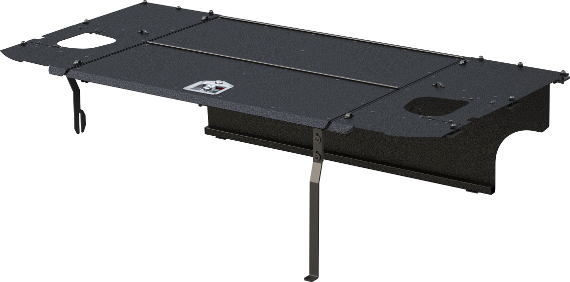 More features and benefits:
Six-panel, bolt-on design integrates with the Jeep layout (4-door models only)
Textured black powder coat easily hides minor scratches and grime
Compatible with hardtop on or off, soft top and subwoofer
Complete kit number ships in two boxes
Three-year warranty
Looking for a dealer?
Want to become a for cool jeep stuff dealer?
Call us
Manufacturer's Representatives
2175 Dunwin Drive
unit 1A,
Mississauga, Ontario, L5L 1X2
Canada
Tel-905-608-2068
Fax-905-608-2070
sales@jksales.com